Punjab's history in the I-League was full of ups and downs, highs and lows, good times and bad times. After being promoted to the top league after their first season ever, The Warriors were faced with cold-heart reality – they weren't ready for the big leagues yet, they finished in 9th place during the 2016/17 season. Nevertheless, in a surprising turn of events, the team has managed to win the title just a year later. Just as things started to look up for Punjab, their crusade as defending champions in 2018/19 resulted in a huge eye-opener – their win was a fluke and they are STILL not good enough. Now, let's give you a quick review of Punjab's previous season.
Past season's campaign was underwhelming, to put it mildly. With only 4 wins in 20 matches and tenth-place finish was NOT the result that the Warriors anticipated. Off-pitch scandals further stained the team's overall season performance, giving the fans a very real reason to quiet down for the pre-season. Now let's briefly mention something that's going to make any sports fan happy – 1xBet.
The groundbreaking betting platform offers lucrative odds, fast payouts, and sign-up bonuses. Even if your team keeps losing, just like Punjab, you can still make a profit off of it. Don't forget that you can sign-up with five (or less) mouse clicks because this bookie does not try to pry sensitive information out of you.
Punjab Football Club: Latest Transfer News
The changes started from the top – Yan Law was appointed as the new manager. The master strategist is the youngest AFC "A" License holder and the fans hope that he's going to break other records in the future. Now, let's talk about the latest pieces of business we saw from the Warriors:
Transfers In: Aser Pierrick Dipanda (FW), Teah Dennis Jr. (DF), Danilo Quipapá (DF), Sanju Pradhan (FW).

Transfers Out: Kalif Alhassan (MF), Robert Primus (DF), Arshdeep Singh (GF), Mahmoud Amnah (MF), Cornelius Stewart (MF), Roland Bilala (ST).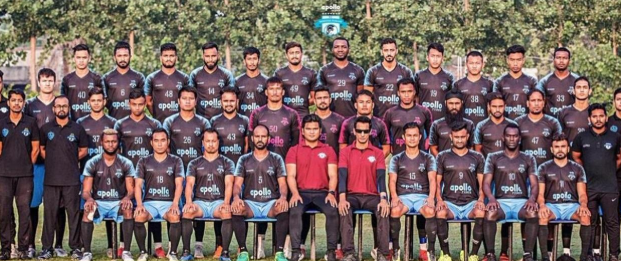 As things stand right now, the 4-2-3-1 formation is the one that Yan Law favors the most. We're not going to jump to conclusions regarding the ongoing season, so let's just talk about the team's biggest strengths and weaknesses. The Warriors are very strong defensively and have a great mentality, which means even the strongest clubs in the league will struggle against them. The key weakness is their inability to score goals, but Aser Pierrick Dipanda and Sanju Pradhan are sure to fix that.
Now that you know all about Punjab Football Club, we urge you to place a bet on their upcoming fixture. Remember that there's no other online bookie worth visiting aside from 1xBet. If you want a sizeable sign-up bonus, you should pay them a visit ASAP.